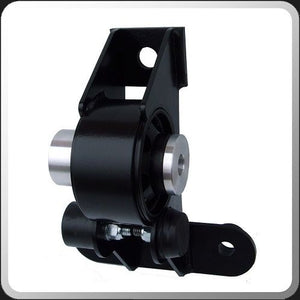 Description
The OEM system puts considerable load on this mount during acceleration and braking. In order to react driveline torque this mount has additional buffers which work in a similar way to the OEM part but with considerably more load carrying capacity..
We do not include the front mount as this is just a snubber and it is not necessary to replace it when using our complete set of mounts
Replaces OEM part number:- 50805-S6M-J01
Stock Status:  Available To Order
This product is available for special order. Special orders are shipped in two steps from our international suppliers to Racelab HQ , then to you.