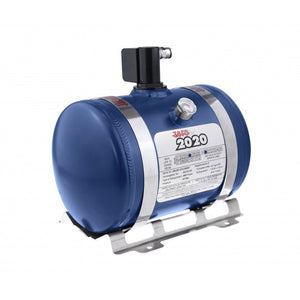 Description
The Zero 2020 fire extinguisher from Lifeline is electrically operated and filled with a 2020 suppressant, a water based extinguishant which has superb fire knock down capabilities. A 3.0 litre capacity extinguisher system that discharges through three nozzles in the engine bay and two in the cockpit. Supplied with two push buttons and control box for operation.
Complete kit including every required to fit and operate
Ideal for saloon race cars or rally cars
Complies with FIA technical list 16 for use in Motorsport
The Zero 2020 is smaller and lighter than its predecessor the Zero 2000 while still delivering increased levels of safety. A compact design makes it suitable for use in a wide range of saloon cars, sports cars, rally cars meeting the FIA/MSUKs minimum requirement for rallying and single seaters.
Dimensions: Cylinder length 238mm, cylinder diameter 155mm
Weight: Bottle only 4.1kg
FIA approved - Technical list 16