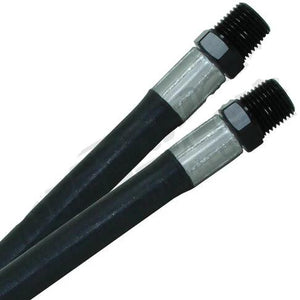 Description
Our mechanical fuel injection hose (Nozzle Lines) is manufactured by Parker meeting the SAE 30R3 specification. This hose has a smooth outer cover with a fabric braided inner for strength and flexibility and an inner tube designed to withstand fuels.
This hose suitable for use with synthetic lubricants, oils, air and methanol.
Temperature Range: -40°C (-40°F) to 93°C (199°F).
Sold Per Metre