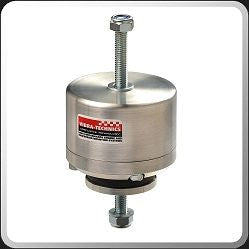 Description
Replaces the original pot or fluid filled mounting with a failsafe mounting giving more movement control in all directions to reduce stress on manifolds and all anciliaries and to give the car a 'tighter' feel. For big horsepower and competition cars use FOR174MX. PART PRICED INDIVIDUALLY.
Stock Status:  Available To Order
This product is available for special order. Special orders are shipped in two steps from our international suppliers to Racelab HQ , then to you.