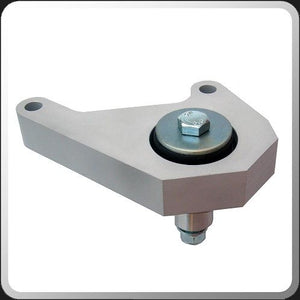 Description
Focus ('98-'04) ZX3, RS, ST, SVT 
The FOR227MX except approximately 3 times as stiff - for competition use where loads are higher and comfort is low prioity!
The FOR227M This RHS engine mount is designed as a direct replacement for the standard Ford hydraulic mount on Duratec ST engines. It reduces engine movement in all directions therefore giving the car a 'tighter' feel but in "fast road" compound still isolates a significant amount of noise and vibration.
It also gives vastly superior comfort and isolation from engine vibration over inferior aftermarket urethane mounts. 
Replaces OEM part number:- 4344890
Stock Status:  Available To Order
This product is available for special order. Special orders are shipped in two steps from our international suppliers to Racelab HQ , then to you.