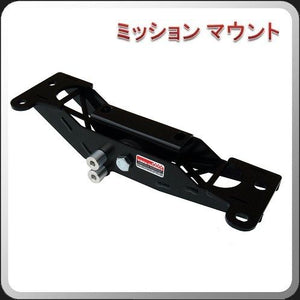 Description
This is a complete cross member with the gearbox insulator built in. These mounts are specifically designed to give uncompromising performance for all forms of competitive motorsport. They are tuned to give the maximum level of control over engine movement under the most extreme driving conditions. Unwanted movement of the gear stick is completely eliminated. These mounts are designed to withstand the high stresses associated with competition car applications.
It retains the option for the OEM exhaust hanger bracket.
The use of a natural rubber insulator element gives vastly superior comfort and isolation from engine vibration over inferior aftermarket urethane, nylon or "solid" mounts.
Replaces Nissan cross member 11331-35F00
Fits all 5 speed S13/14/15 manual transmissions
Please note. Does not fit S15 6 speed transmission.
Drift-Max Pro™ is a trade mark of Vibra-Technics Automotive Limited.
Stock Status:  Available To Order
This product is available for special order. Special orders are shipped in two steps from our international suppliers to Racelab HQ , then to you