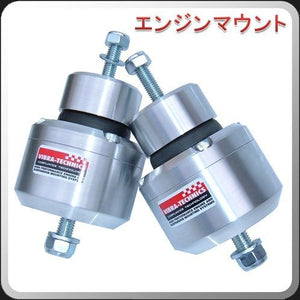 Description
These engine mounts are specifically designed to increase control over the car by giving more driver "feel". They are perfect for Drift cars that are also used daily on the road.
The use of a natural rubber insulator element gives vastly superior comfort and isolation from engine vibration over inferior aftermarket urethane or "solid" mounts. They also do not suffer from the problem of the engine sitting too high which can happen with OEM style mounts made in harder rubber.
Replaces OEM part number:- 11220CD002
Price is for a single mount. Two are required for a car set
Drift-Max™ is a trade mark of Vibra-Technics Automotive Limited.
Stock Status:  Available To Order
This product is available for special order. Special orders are shipped in two steps from our international suppliers to Racelab HQ , then to you