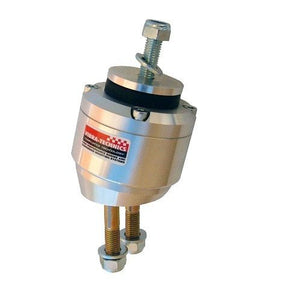 Description
This mount is designed to be a direct bolt in replacement for the OEM mount for motorsport applications. Reduced engine movement will improve gear shift quality and throttle response. The car will have a much sharper and responsive feel.
This mount is designed for track use only. If you have a track day car that is used on the road or highly tuned/forced induction road car then use HON200M.
Price is for a single mount
Replaces OEM part number:- 50810S2A003
Stock Status:  Available To Order
This product is available for special order. Special orders are shipped in two steps from our international suppliers to Racelab HQ , then to you.