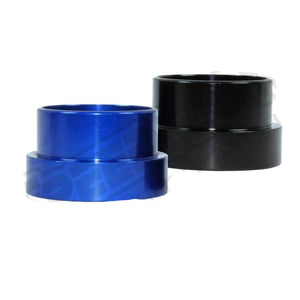 Description
Speedflow manufactures AN Tube Sleeves from billet 6061-T6 aluminium and anodised either Black or Blue as standard.
These are designed to be used with our 818 series Tube Nuts to adapt metal tubing by sliding the tube nut and sleeve over the tube and flaring with a 37° Flaring Tool. This allows a standard AN fitting like our 815 unions to be screwed in to adapt to a variety of applications.
Available in sizes -3 through to -20.