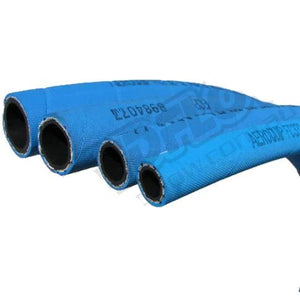 Description
We have added the popular AQP® Socketless™ hose to our range. This hose has an elastomer tube, textile braid reinforcement with a rough elastomer outer cover. We do not recommend this hose for use with unleaded fuels or use in high pressure applications or suction systems.
This hose suitable for use with synthetic lubricants, oils, air, coolant and methanol. 332 has a BLUE outer cover and the 598 is BLACK.
Temperature Range: -46°C (-50.8°F) to 100°C (212°F)
*Check out the chart in the photos for correct uses of this hose.