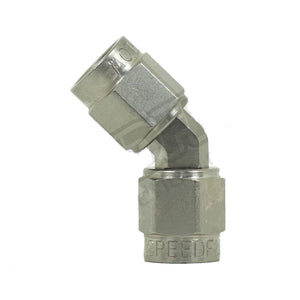 Description
Speedflow is a leading manufacturer of performance fittings, produced from our facilities in Taree NSW, Australia!
Our 132 Series fittings are also available to suit -3 in Steel. If you need to join two male -3 fittings together at 45°, this will solve your problem. The centre body is manufactured from billet steel, and machined to exacting tolerances before being hand assembled ready for you to install.
The 132-03-S is made from quality Steel and Electroless Nickel Plated in house to give a great finish with excellent corrosion properties.