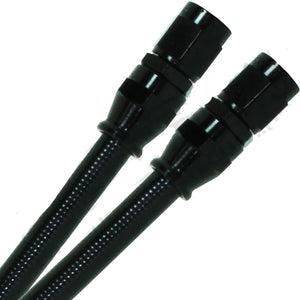 Description
Speedflow also offers our 200 Series Teflon® Braided Hose with a BLACK PVC cover. This abrasion resistant cover will stop the braid rubbing against other hoses, chassis or vehicle components and makes cleaning the hose easy.
Available in a variety of sizes with a BLACK cover.
Temperature Range: -70°C (-94°F) to 260°C (500°F).
*PVC will melt if too close to a heat source!