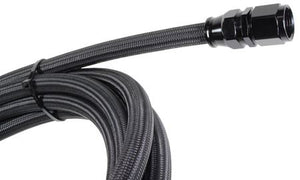 Description
We now offer our popular 200 Series hose with a BLACK STAINLESS STEEL finish, in sizes -3 to -10.
This is the identical hose to our 200 Series except we process in 5m lengths to change the outer braid from silver to BLACK!
We supply from the factory by the metre or in 5 metre lengths.
Temperature Range: -70°C (-94°F) to 260°C (500°F).